Laserline products
Blue 3KW Diodelaser
페이지 정보
작성자
네모엔지니어링
작성일

2023.03.06
조회
433
본문
Laserline blue: Diode Lasers for the Processing of High Reflective Metals

The Challange
Low energy absorption of highly reflective metals such as copper or gold in the 1,000 nm wavelength range poses major challenges for standard IR lasers. The required high initial intensities induce processes often characterized by turbulent melt pools and spatter formation. Factors critical in the processing of electrical components.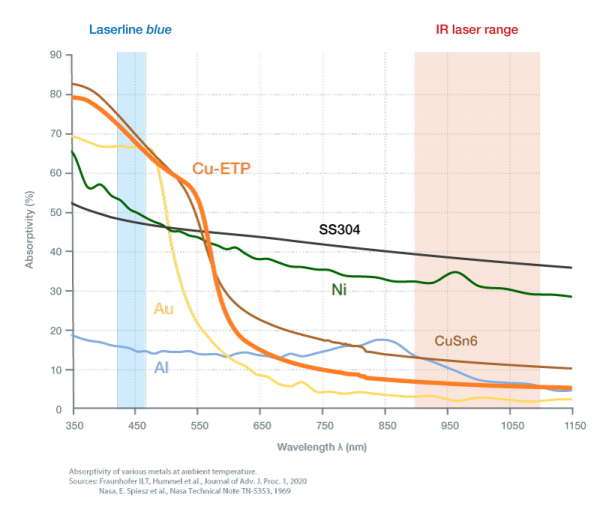 The Solution
Laserline's blue high power diode laser series optimizes the processing of copper, gold and its alloys in various ways. With approximately 445 nm, these lasers offer the ideal wavelength for the laser processing of highly reflective metals. Multiple times higher absorption allows significantly lower intensities and larger laser spots.
3KW : The new Performance Class of Blue Lasers
With the new compact laser, a new performance class of blue industrial lasers is now available. The generation of up to 3,000 W cw blue laser light straight out of laser diodes is unique for industrial lasers. This technology avoids complex and inefficient wavelength conversions. Up to 3kW of available laser power supports both controlled heat conduction welding and keyhole welding processes offering significantly broadened application possibilities.
blue - 3kW Application Examples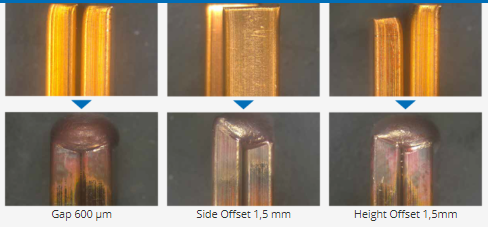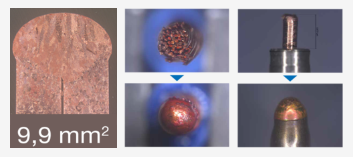 Welding of Hairpins | 9,9 mm2 (Single Pin)
- Simple and robust process
- High absorption and large spot sizes
- Accepts gaps, misalignments and component tolerances
- Short process times due to instant melt pool formation
Technical Advantages at a Glance
Blue diode lasers are based on Laserline product families establishedin industrial applications for many years. They offer the most compactvisible lasers in this power class.
- Up to 3,000 W cw power at approx. 445 nm
- Scanner or fixed optic solutions provided for optimal beam delivery
- Improved absorption on highly reflective metals
- Industry proven system architecture
- Highly stable process with calm melt pool characteristics
-Beam switch option
추가 문의사항이 있으실 경우, 당사(네모엔지니어링(주)) 또는 레이저라인으로 문의주시면 상세하게 답변 드리겠습니다.
내용 출처 : https:www.laserline.com/ko-int